FIRE PROTECTION SOLUTIONS
Our solutions cover the design, supply, installation and maintenance of all the range of products and systems related to fire protection, including automatic fire protection sprinklers, standpipe and hose systems, water storage tanks, stationary pumps, alarm and detection systems and special hazards systems.
FIRE PROTECTION SPRINKLER SYSTEMS
LIQUID AND SOLID WATER STORAGE TANKS
FIRE PROTECTION STATIONARY AND HOSE PUMPS
FIRE PROTECTION DELUGE SYSTEMS
ALARM AND DETECTION SPECIAL HAZARDS SYTEMS
PREVENTIVE AND CORRECTIVE MAINTENANCE
IN A DECADE WE HAVE INSTALLED AND PROTECTED OVER:
Thousand Automatic Sprinklers
Diesel, Electric and Jockey Pumps
Kitchen and Fryer Protection Systems
Thousand Alarm and Protection Devices
Special Hazard Protection Systems
Interior and Exterior Fire Protection Hose Stations
Buildings and Facilities across Mexico
GRUPO SACA
FIRE PROTECTION SYSTEMS
GRUPO SACA is a mexican conglomerate dedicated to design, supply, installation and maintenance of fire protection systems. Our specialty is to develop fire protection projects with turnkey proposals complying with quality, time and pricing, for clients in commercial, food and beverage, paper and chemical, and transformation industry in general.
OUR MISSION
Exceed CLIENT expectations, delivering RESULTS, working as a TEAM, complying with the QUALITY committed with EFFICENCY.
OUR VISION
To become the best company on fire protection private market in Mexico.
To become the best company on fire protection private market in Mexico we need to exceed client expectations, meaning to become its business partner, delivering results without any excuses, working as a team with clients and third parties in total synergy, complying with the quality committed and zero defects within a prevention program, executing with efficiency minimizing resource usage and maximizing results.
FIRE PROTECTION CERTIFICATIONS AND BRANDS
Our coworkers are certified under National Fire Protection Association (NFPA) regulations, which is the main international authority in fire protection, our designs, supplies, installations and maintenances are done based on them. Our projects are built with the highest quality materials and the certifications of Factory Mutual (FM) and Underwriter Laboratories (UL) in terms of its manufacturing, which warranty its functioning and response.
We are one of the founder partners of Asociación Mexicana de Rociadores Automáticos contra Incendio (AMRACI), which is the main domestic authority in fire protection, our design coworkers are certified under Certificación en Tecnología de Rociadores Automáticos Contra Incendios (CETRACI). Our projects comply with the Norma Oficial Mexicana (NOM) for fire protection 002-STPS-2000. Our coworkers are certified by the manufacturers of the main brands we represent: SPP Pumps, Ruhrpumpen, Pentair, Ansul, Simplex, Tyco,  Notifier, Securiton and Tank Connection, from which we are exclusive distributor in Mexico.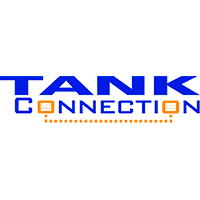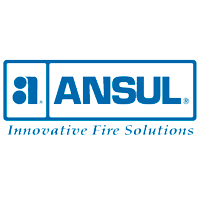 We are committed with vanguard and innovation, so we are the first company in our segment in Mexico which has introduced "rolled tapered panel" (RTP) and erecting "jacking" system in their water storage solutions (tanks), in society with TANKCONNECTION ™.
Our bolted tank panel RTP system is the highest vanguard one in the market eliminating risks due to losing hermitic properties and leaking, based on a bolted assembly design panel over panel without any flanges that could be affect by charge and discharge of liquids within the tank. In addition, the protective cover of our tanks " "EXT Fusion SDP™ & LIQ Fusion 8000™", developed by Diamond Vogel, reduces to a minimum the risks of corrosion.
On the other hand, our installation system based on hydraulic jacks allow us to perform the installation of our tanks on ground level without the need of working over scaffoldings, which increase execution timeframe as well as accident risks due to labor on considerable height. This system is recognized in North America under the standards of the Occupational Safety and Health Administration (OSHA) as one of the more safety installation methods in the market.
CUSTOMERS AND FACILITIES PROTECTED AGAINST FIRE RISKS
Over 100 business partners
Over 1,000 facilities protected
FIRE PROTECTION PROJECTS
Our enterprise group has executed over 1,000 projects for the main retail, food & beverage, chemical and paper chains, manufacturing and assembly companies, hotels and construction companies nationwide, from which you may see some images in this section. Due to confidentiality terms for information management we only included images and general data of each job, although if you are interested we may offer you additional information regards of our experience in detail, for which we ask you to contact us in the phone numbers and e-mail addresses indicated in this page.
CONTACT US
To establish contact with the commercial team, we make the following telephone numbers available to you or you can send a message using the continuous form.
NUEVO LEÓN OFFICE
(81) 44448975
(81) 44448366
(81) 83347618
(81) 82440038
ESTADO DE MÉXICO OFFICE
(55) 26282425
(55) 30701694
OPEN DOOR POLICY
Any client, supplier or collaborator can call or arrange a meeting, send an email or establish communication by any other means with the SACA management. The communication channels, as well as the physical doors of the management, are open to all. We have a dedicated telephone line 800 9990522 and the email puertasabiertas@saca.com.mx in which we will receive your communication. Your information will be handled confidentially.
PSYCHOSOCIAL RISK FACTORS OR AGAINST THE ORGANIZATIONAL ENVIRONMENT
In this section our collaborators are invited, that is, the workers of Instalaciones y Servicios SACA, S.A. de C.V., to express their complaints about incidents of workplace violence, actions that promote psychosocial risk factors or against the favorable organizational environment, that have arisen during their daily work. For this, it is essential that they enter their full name below, the name of the participants in the incident or action and a general description of the incident or action itself, including date, place and circumstances. The information will be handled confidentially.